Welcome to the UK Brown Swiss Cattle Society website
Get your UK Brown Swiss updates & Newsletters first, subscribe below. 
The Brown Swiss Cattle Society (UK) has a growing active membership across the UK and Ireland, and you can join in order to register your Brown Swiss cattle as pedigree and begin your own pedigree Brown Swiss herd. You will receive updates and information about the Brown Swiss breed here in the UK, Society events, show reports and access to the NBDC help desk and the Society administration office. You can also join as an associate member from anywhere in the world enabling you to stay in touch with the Society, the membership and the Brown Swiss breed here in the UK.
The main aims of the Society are:
To prepare, maintain and make available a genealogical record of the breed through the UK Society Herdbook
To promote and represent the best interests of breeders and owners of Brown Swiss cattle here in the UK.
To support its members in developing and improving the Brown Swiss breed.
We do hope that you will find the website useful and informative. Use the drop down menu's above to access the various areas of interest on the website. As ever, feedback and comments are gratefully received.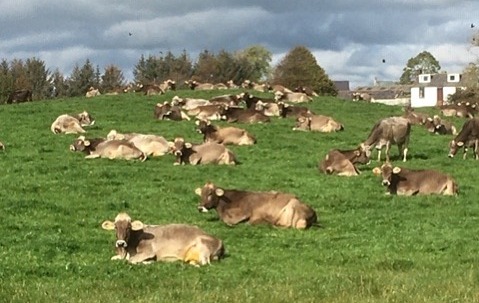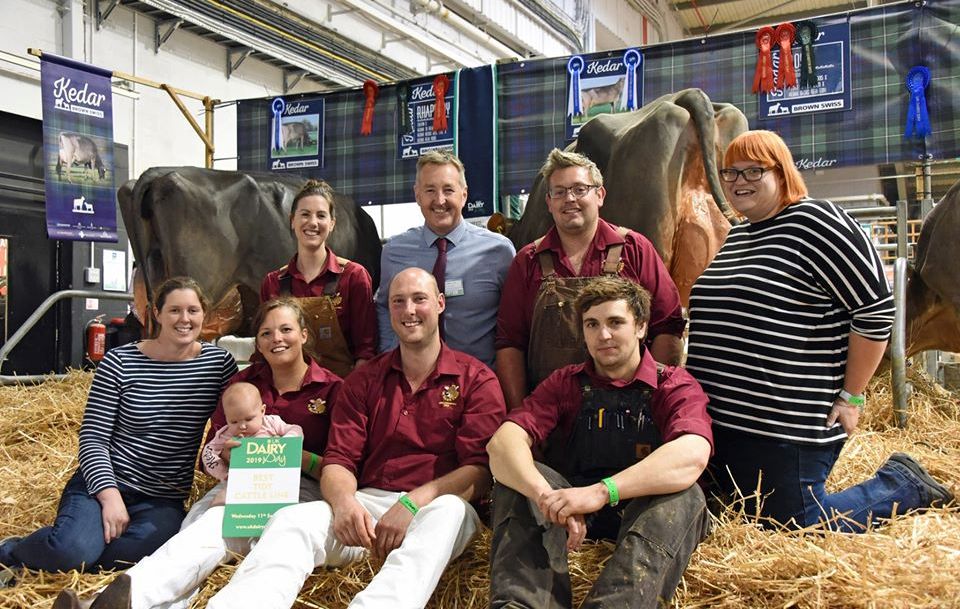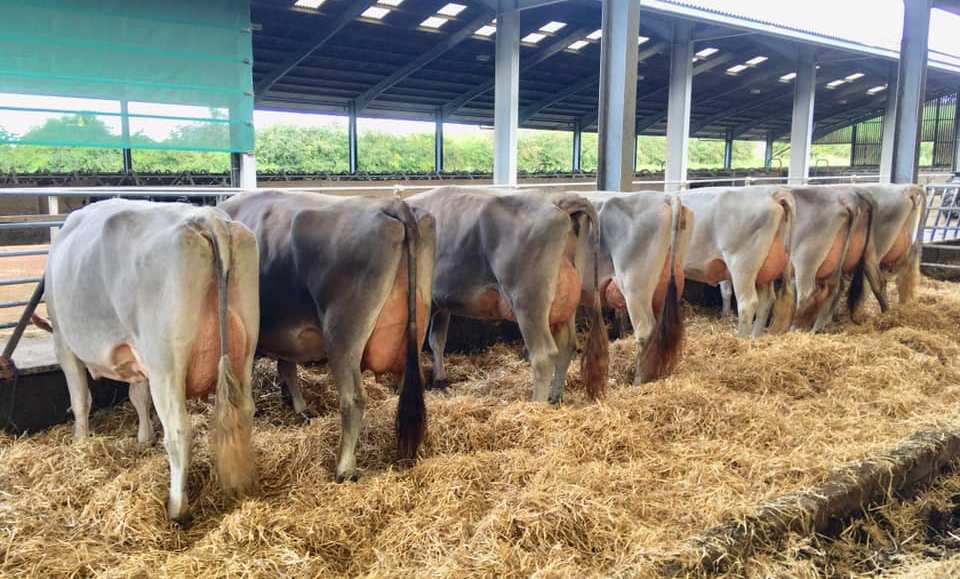 Non-Discrimination Policy: The Brown Swiss Cattle Society does not and shall not discriminate in its membership on the basis of race, colour, religion (creed), gender, gender expression, age, national origin (ancestry), disability, marital status, sexual orientation, or military status, in any of its activities or operations. These activities include, but are not limited to, hiring, and firing of staff, selection of volunteers and vendors, and provision of services. We are committed to providing an inclusive and welcoming environment for all members as well as staff, clients, volunteers, subcontractors, vendors.
The Brown Swiss Cattle Society also adopts an equal opportunity employer policy (if or when the time arises to have employees). We will not discriminate and will take affirmative action measures to ensure against discrimination in employment, recruitment, advertisements for employment, compensation, termination, upgrading, promotions, and other conditions of employment against any employee or job applicant on the bases of race, colour, gender, national origin, age, religion, creed, disability, veteran's status, sexual orientation, gender identity or gender expression.
Nor do we discriminate with our members with regard to the type and performance credentials of the animals the members choose to breed and register within the herd book as long as the necessary breed purity and percentages standards are met.