GLOBAL CONNECTION SALE 23rd-27th April
Cancourt Tabitha 2 EX93 5 Year Old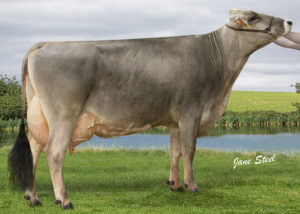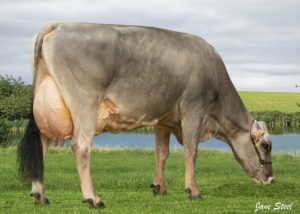 Astonpool Brown Swiss are pleased to offer on choice her two Oct. 2020 daughters by Glenwood and Blooming!
These two heifers are Potential 13th Generation VG/EX, with one of, if not the deepest brown swiss pedigrees in Europe!
Better yet, they go back to the great Kilrarock SNOW STORM and come complete with a sire stack Daniel just loves:
Blooming/Glenwood x EX93 Vigor x EX Brookings x VG88 TD x EX92 x EX92 x EX93 x EX94 x EX x EX x EX Snow Storm x EX
This pedigree is packed with All American champions and UK and North American Show winners.
Contact 07464179485 Daniel Weaver, viewings welcome
All grade 1 – from some of this years All Britain Stars…
Please contact Jonny Lochhead on 07708 513448
Young bull for sale from the great Snowstorm family and the Infinity herd in West Wales.
link to: INFINITY STRIKER
contact Huw Gibbon of the Infinity Brown Swiss herd on: 07940 529176