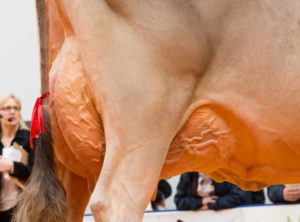 Hi Members,
UK Brown Swiss Council has decided to list the top producing Brown Swiss registered cows so we can all admire the production they achieve and set this as a goal for all of us the better.
Waikato milking systems has being developing milking equipment for 52 years now and are proud to be sponsor's of the UK Brown swiss production awards. The company is always striving to develop better milking equipment that is robust and affordable for all types of systems weather high yielding housed cows or grass feed systems any were around the world. We manufacture high tech milking parlours either swing over or rotary with the largest built to date a double 110 bail rotary with milk meters cow id and auto drafting down to a 6 bail swing over basic system  so have a wide range of equipment.
Congratulations to all the winners its great to see the Brown Swiss cows producing high component high yield cows that compete against all other breeds. The competition was run on automatic entry for the milk recording year 2019/2020, with the figures compiled from any ICAR recorded herds. Members with the top five placings in each class will receive a certificate through the post, 22 different members herds were amongst the top five placings again demonstrating how well the Brown Swiss milkers can perform all over the UK on different farming systems.
To download a full set of results of the top ten in each class please click here
Brent Crothers -Waikato Sales Manager UK